Native Aberdeen Angus
Introducing the emerging Native Scottish Aberdeen Angus herd at Saddle Butte Ranch
What is meant by "Native" Scottish Angus? They are Angus cattle which can be traced back continuously to the origin of the breed with no imported bloodlines. These cattle are marked on the pedigrees of the Scottish Aberdeen Angus Society as "Native Bred", and they are recognized by the Rare Breeds Survival Trust in England as "an endangered breed". By this coming calving season we should have around 100 Native females. The average $EN EPD for all Native cows is 53.3. For the Native bulls in use at this time the average $EN EPD is 58.3.
Introducing Dunlouise Newman S615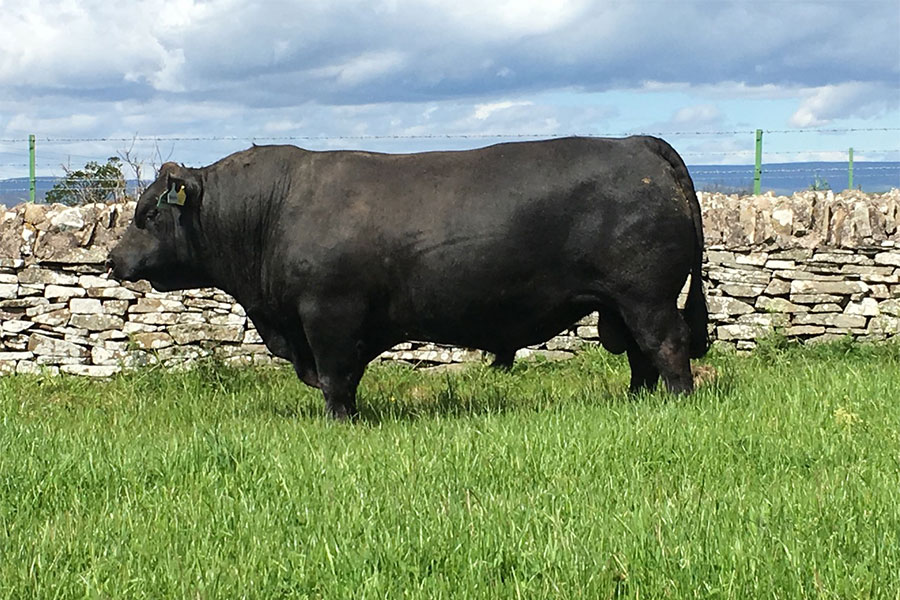 A perfect example of traditional Aberdeen Angus type - trim, thick, deep and wide - Dunlouise Newman will become the base of our efforts to restore the Angus breed.
Sired by Jubilant 2nd of Bohey, who was marketed fifty years ago by the National Cattle Breeding Center A.I. stud in Ireland, Newman has an utterly unique and rare pedigree.
Semen is now available
This spring we implanted 82 embryos, 29 from these remarkable cows as well as 25 other native Scottish embryos. Also 20 Wye embryos. Bulls of these matings should be of significant interest. All 2019 calves were sired by native Scottish bulls. King Cong, as herd sire, was turned out with all the native cows. Cong is, without a doubt, a perfect model of a traditional Native Aberdeen Angus bull.