What's New
Introducing Dunlouise Jipsey Tartan

This remarkable bull is the result of our purchase of his dam, Dunlouise Jipsey Nectar (with Tartan at her side) at the first international Dunlouise sale of native Scottish Aberdeen Angus. For the Angus breeder looking to restore functional phenotype to a herd of Angus cows, these genetics promise increased profit, low birth weight, and grassfeed conversion suitable for the growing market for grass-fed beef.
Introducing Dunlouise Newman S615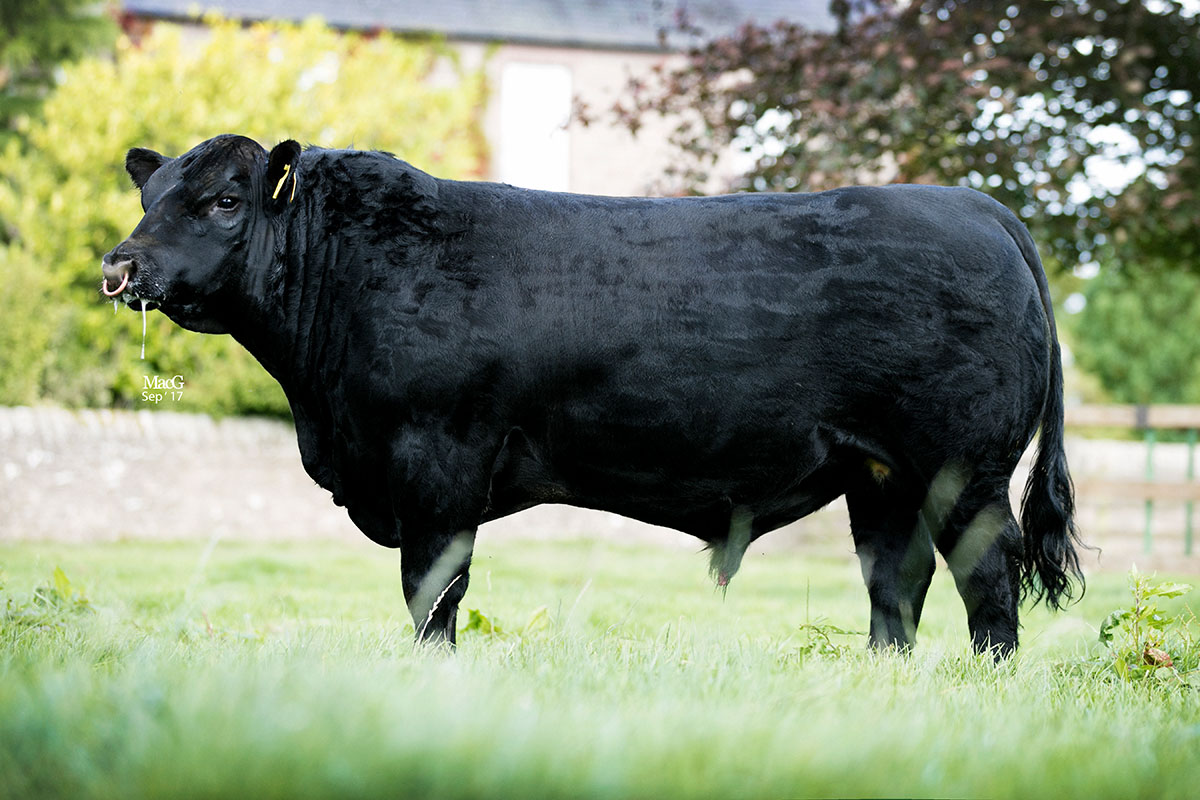 A perfect example of traditional Aberdeen Angus type - trim, thick, deep and wide - Dunlouise Newman will become the base of our efforts to restore the Angus breed.
Sired by Jubilant 2nd of Bohey, who was marketed fifty years ago by the National Cattle Breeding Center A.I. stud in Ireland, Newman has an utterly unique and rare pedigree.
Semen is now available
Worldwide cattle breeders vote for the Champion of the World
Dunlouise Newman
"Rare, Pure, Perfect"
For the last six years the online competition to name Champion bull and cow of the world has taken place 1-7 December. 2017 was the largest entry yet: over 2000 cattlemen voted for 800 entries representing 14 breeds from over 70 countries. Official judges from Brazil, New Zealand, Scotland and Mexico confirmed that Dunlouise Newman was the Champion Angus Bull for Europe as well as the runner-up silver medalist for Champion of the World.
Semen available soon!
Worldwide Cattle Breeders on an Aberdeen Angus Pilgrimage
Watching the bull, Dunlouise Newman, make his first turn around the sale ring, I knew I would have to bid 5,000 guineas more than I had planned to bid. He was perfect. He turned out to be the high-selling bull at the first international sale of Dunlouise native Aberdeen Angus cattle. I cannot convey the joy I felt to own him!
Like-minded breeders from sixteen countries converged on Julia and Geordie's farm in Forfar, Scotland hoping for a chance to purchase the only living examples of the Angus breed's proud heritage–true, pure, Aberdeen Angus! It has been fifty years since a bull like Newman was available to purchase. In fact, real Angus are listed on the Rare Breeds Survival Trust in England.
With my usual flare for ruffling feathers I spoke to a reporter at the conclusion of the sale.
"I went to the Highland Show to look at what was described as "Aberdeen" Angus and felt terrible for the Scots. Breeders here haven't respected the origins of the breed and they've spoiled it. They'll regret what they have lost."
Other breeders at the sale concurred. Said Joy Howley of Alto Angus in Caramut, Victoria, Australia:
"We're seeing a big change in the market to grass-fed beef and premium beef in Australia. These native Scottish cattle convert grass more efficiently than modern Angus. There has also been a shift in understanding in Australia that profit is more important than weight gain when you are producing beef."
Sebastion Olaso Aguire of Montevideo, Uruguay remarked:
"For us the American and Canadian cattle are too big and require too much feed."
Living as I do in a bubble–in a remote mountain valley in Montana–this was indeed a gratifying experience, to be in such a sophisticated gathering of like-minded cattlemen. I had found my people!
As soon as Newman has completed his quarantine and appropriate testing for international sales, his semen will be available. He is a perfect example of traditional Angus. As well, with the purchase of two fine cows who are now being set up to flush, we will soon be expanding our genetic base in Montana of Real World Angus.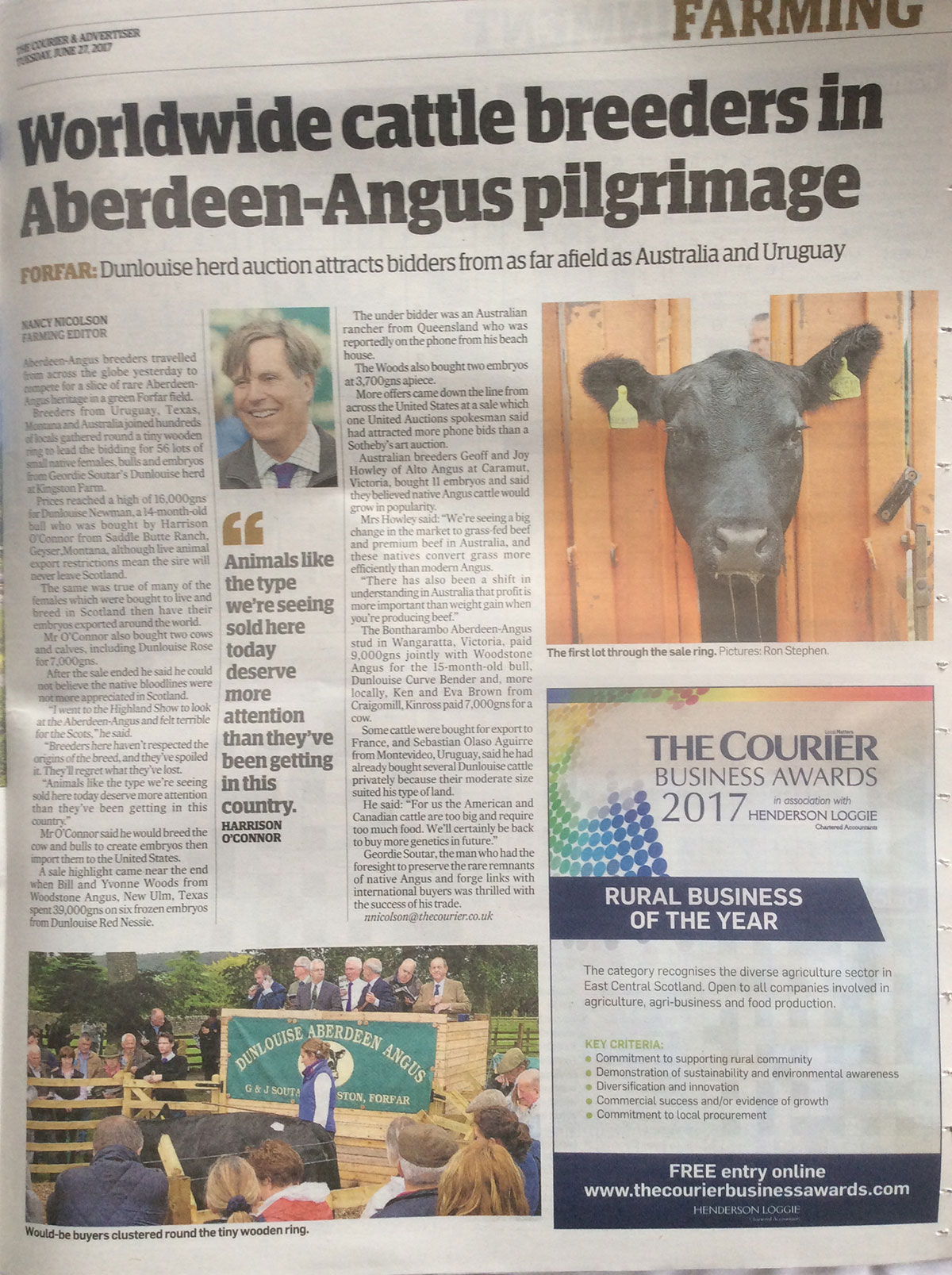 Our purchase of Dunlouise Newman, as well as two productive cows with bull calves at side, represent the most important development of Saddle Butte Ranch genetics in 27 years.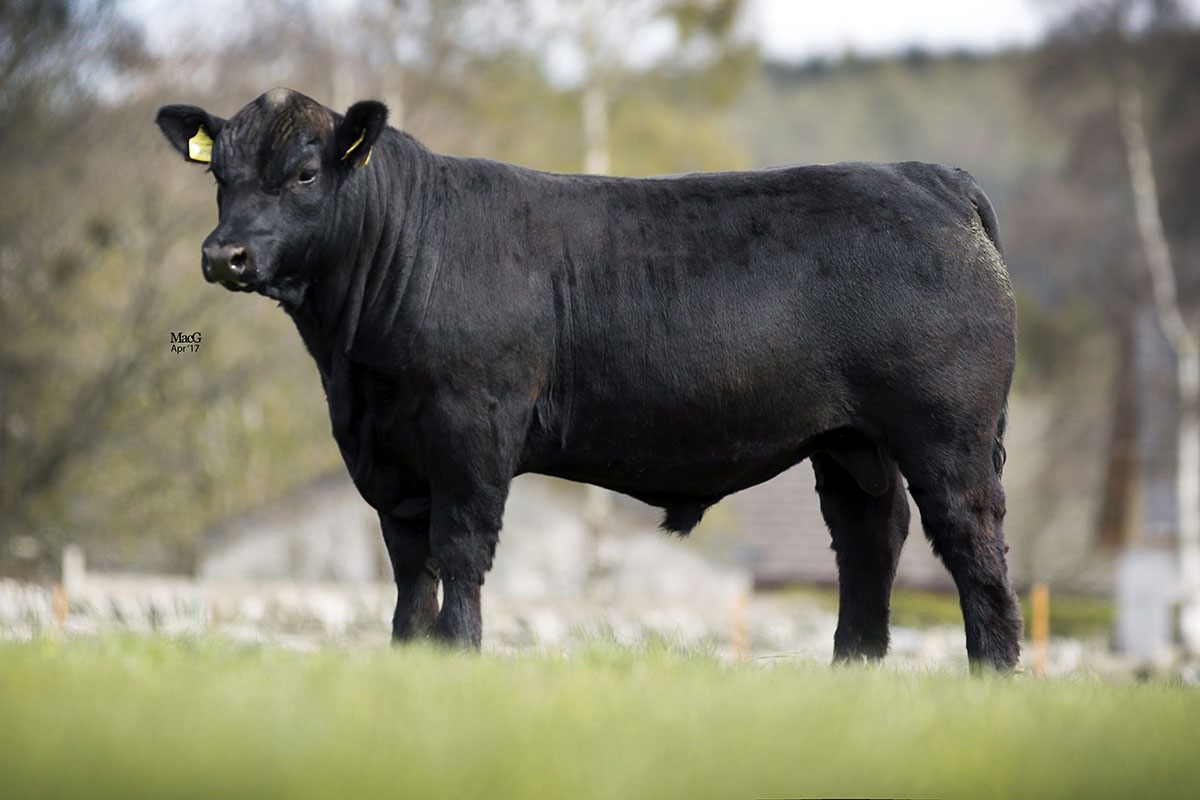 Sired by Jubilant 2nd of Bohey who was marketed fifty years ago by the National Cattle Breeding Center AI stud in Ireland, Newman has an utterly unique and rare pedigree.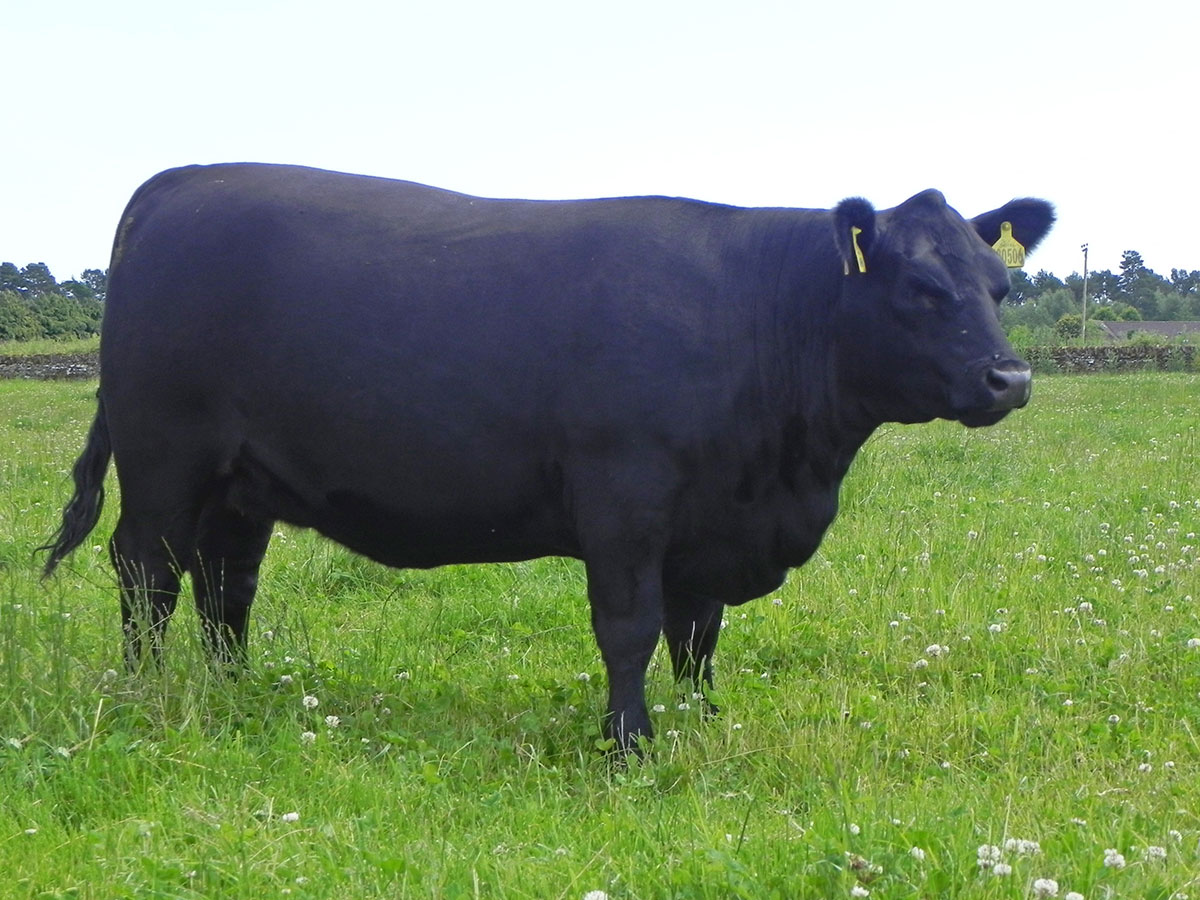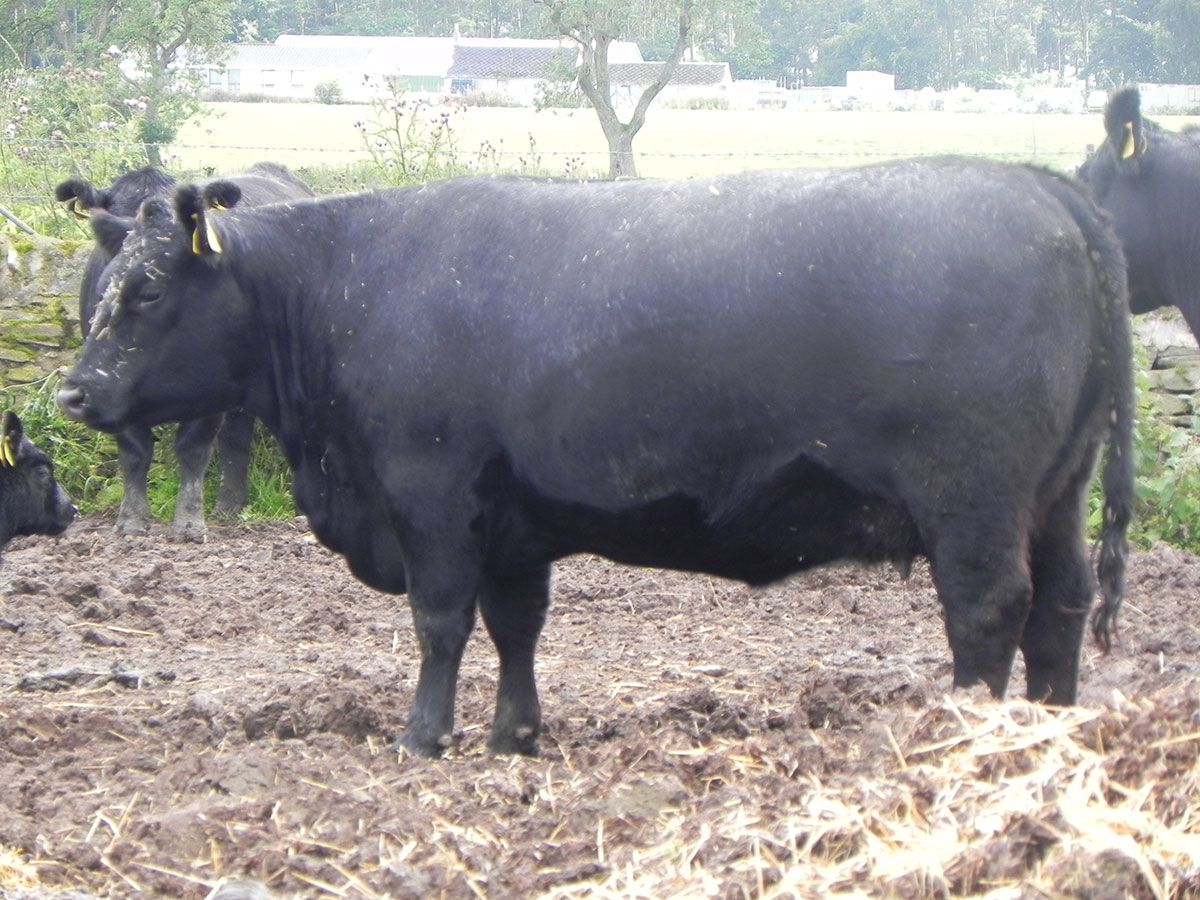 Dunlouise Newman's dam stems from the oldest recorded family in the Aberdeen Angus breed, tracing back to the "doddies" of Albar Castle.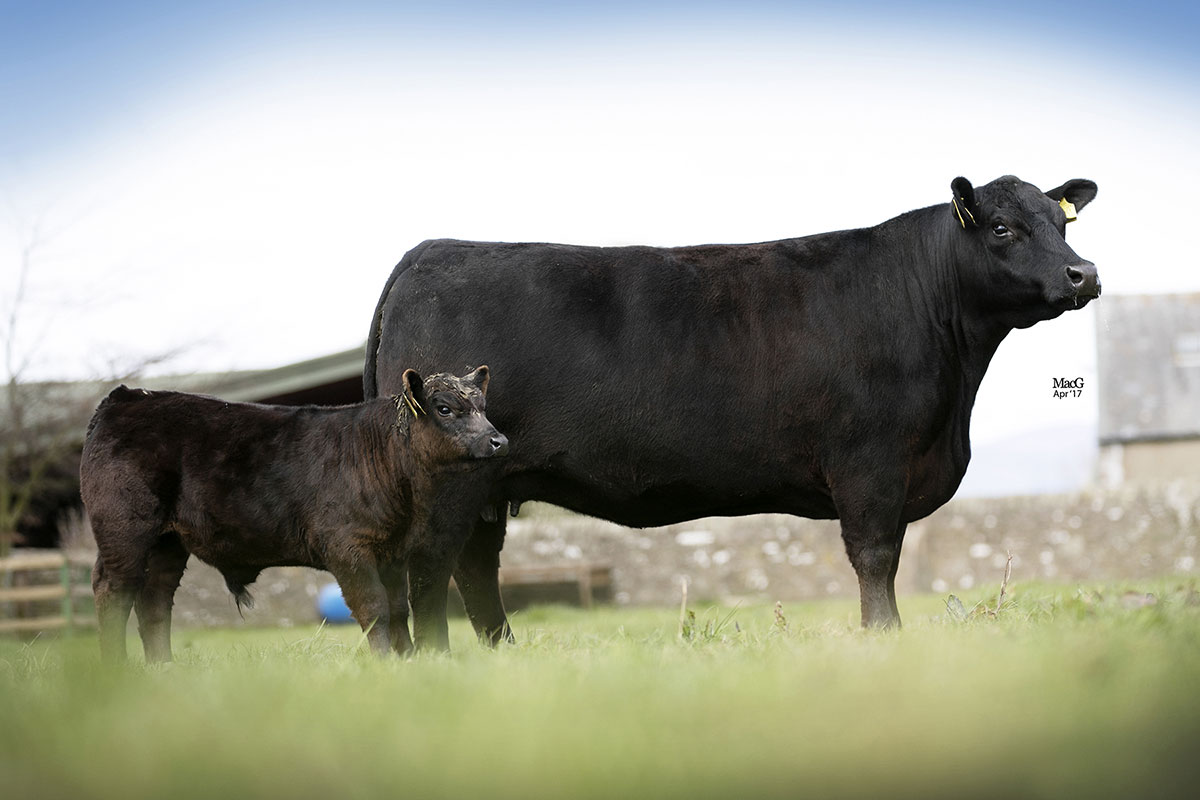 Dunlouise Jipsey Nectar N532 and her calf sired by Piledrive of Haymount
Dunlouise Jipsey Nectar N532
UK540196 300532
09/30/2013
Dunlouise Nevis L441
#UK640196 300441
Dunlouise Jipsey Hope H281
#UK6401960400281
Dunlouise Jipsey Earl E161
Budgehill Nena Y588
Emperor of Newark
Cannahars Jipsey Yoko Y485
Betro of Classlochie
Dunlouise Jipsey Clove C095
Ashley Jewlasto Eric
Budgehill Nena
Reunion of South Craig
Erona of Newark
Betro of Classlochie
Jipsey Nova of Cannahars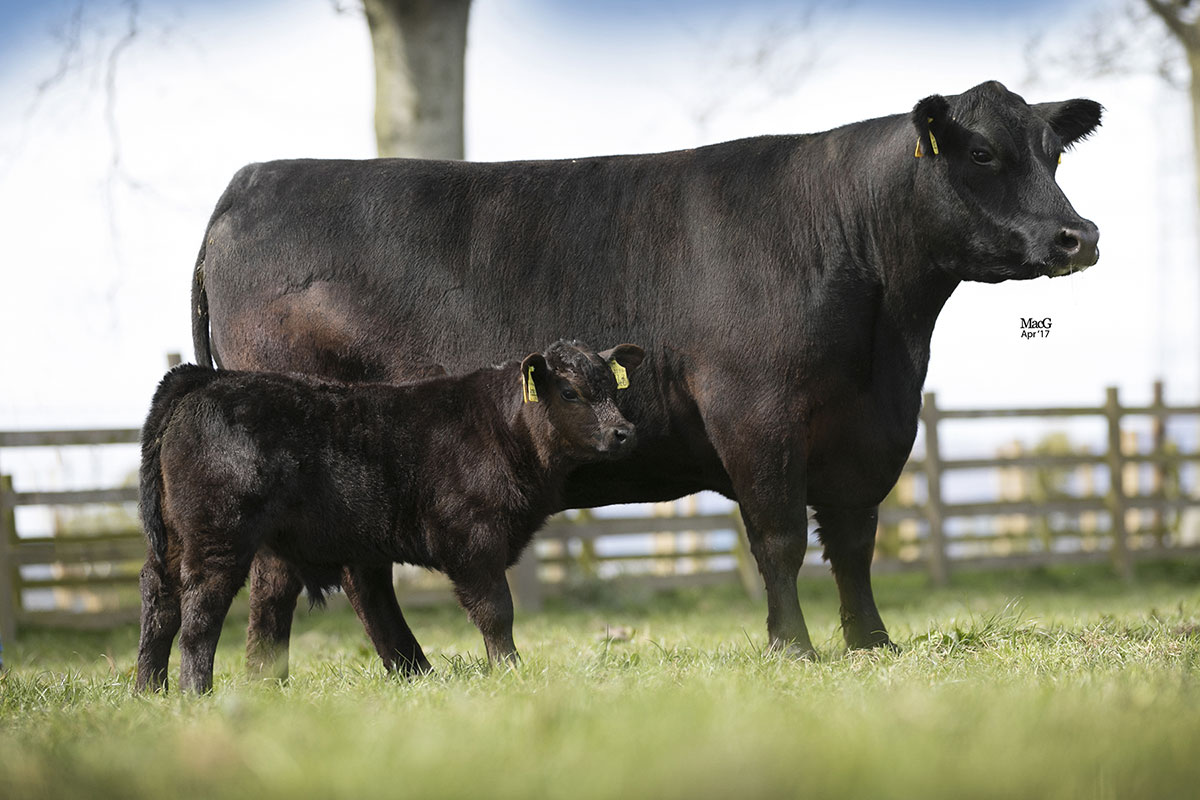 Dunlouise Rose P546 and her calf sired by Dunlouise Enigma.
Dunlouise Rose P546
UK540196 300645
13/27/2014
Emperor of Newark
#WXM.C21.05
Dunlouise Ruby J346
#UK6401960400281
Reunion of South Craig
Erona of Newark
Dunlouise Jipsey Earl E161
Ruby 5th of Newcroft
Rockie of Woodview
Woodview Rosemary
Planet of Wandel
Eritana of Newark
Betro of Classlochie
Dunlouise Jipsey Clova C095
Wedderlie Evictor
Ruby 4th of Newcroft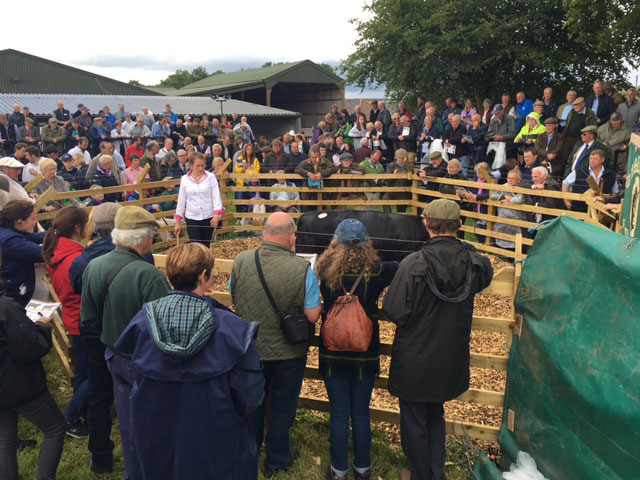 When the gavel ended the bidding on Dunlouise Newman, we were immediately contacted by Bull Studs in Scotland, Ireland, Argentina and Norway, hoping to market his semen.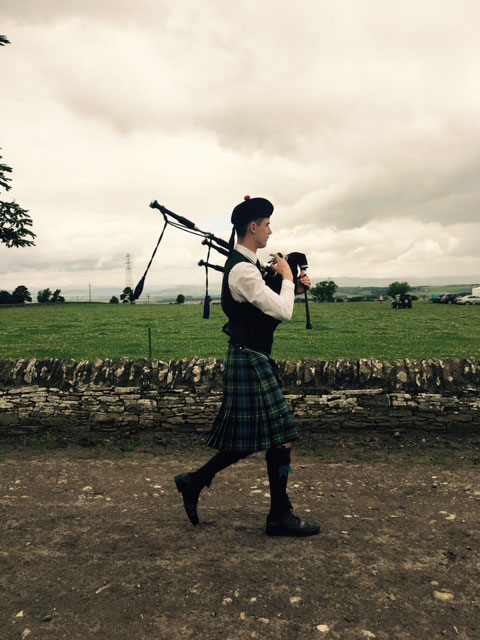 The pipes played to cattlemen from more than 16 countries who had come to bid on examples of a rare breed, Aberdeen Angus.